C

U

B

A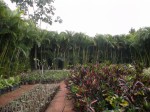 NEEM™ is a "Cause Related" organization. A percentage of proceeds support NEEM programs for Indigenous & socioeconomically emerging communities. We are often with Dr. Fernando Funes, recipient of Right Livelihood Award. We stay at Casa Particulars or favorite hotels. Experience Cuba.  It's a Round Trip to Cuba, and One Way to go; with NEEM. 
CUBA GO!

DEPOSIT at SQUARE

– fast – secures space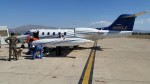 CONSULTING: AGRICULTURAL – HOSPITALITY – CULINARY ARTS – SUSTAINABLE INFRASTRUCTURE – COOPERATIVES – GENERAL The Normalization of relations brings changes & opportunity to both countries. We maintain constant information updates here and in Cuba. We provide a Washington and Havana presence. Customers have immediate provision of 20 years of relations and trust we have that take time & money to build. We open doors normally closed. Improve investment return in a sustainable way with full service 24/7  top level Cuban representation. The "Cause Relation" is a tax relief benefit to AgroEco development. Private Charter: add $2000 & subject to point of origin Contact                
150 years of U.S. Cuba history in 6 minutes
Carbon Farming & Regenerative Agriculture 3 minutes
2015

NEEM, Sacaba municipality, Cochabamba & community developed Eco Pueblos.  A AgroEco Pueblo Knowledge Exchange.

BOLIVIA – CUBA – U.S.A. – SAMOA & SUDAFRICA A multinational cooperative. DEC. 11th, 2015 Bolivian Senate lead diplomatic Eco Pueblos delegation to Cuba.
VOLUNTEER IN: CAROLINA/CUBA /BOLIVIA/SAMOA & SUDAFRICA – NEEMs Knowledge Exchange Volunteer/Intern program – engage at farms & NEEM Agroecological and environmental projects. Three months advance notice is required. Deposit secures space 2 wks. $1890 (Cuba) Filling – limited offerings (RT MIA included)

CUBA GO Individual Travel – "We have fought for purposeful travel since 1996 in Washington and Havana to get you to Cuba like travel to any other country. This is the moment!" Sign up now & GO. Advance notice & sign up required. $1900 (based on availability, Havana only $1700) You cannot get there for less
♫ 2016 ♫ Food is Art
CUBA GO Individual Travel NOW – $1700 – $1900 This is the moment. ($1700 Havana and surrounds) a Cause related travel option w/residual revenues feeding the poor – we make sure you are set, know what, where & off you GO. You arrive in Havana Friday mid day for 9 days 8 nights. NEEM meets you Friday afternoon in Havana for orientation. Travel starts Monday returns Wednesday (unless Havana only). Includes Havana individual itinerary, visa, insurance, M-W or W – Fri. 2 day 1 night overnight to Trinidad, purposeful travel, people to people, Casa Particular/Hotel (4 nights ea.), breakfast each day.  Days off the scheduled 3 days are the individual itinerary days. Explore Cuba, learn the culture your way in your time. We will arrange RT air from Miami or preferred departure point direct to Cuba (est. $350 – $600) Deposit secures space Under OFAC general license guidelines $1700 – $1900

2016 STRUCTURED DELEGATIONS:
SEPTEMBER 24th– OCTOBER 3rd 2016 Havana/Artemisa/Pinar del Rio – ELSEWHERE & Cuba, Living Museums with NEEM – Artist Studios, Cooperatives, Art and the Farm – A special brigade with cultural duality. We'll explore the culture driving artistic style, visit studios and their artist, art cooperatives, art integrated into the farm where artist work in residency and explore Wilfredo Lam (the Picasso of Cuba). A visit to Cuban State Treasure & sustainable material artist Chocó's studio (Royal palm pictured block print from refuse), a stop at the Instituto Superior de Arte (the School of the Arts in Cuba), FANJ and Museo Nacional de Bellas Artes de La Habana, Establish Foreign exchange residency possibilities and learn about the founders of Arte de Cuba who smuggled paint, canvas and art supplies to Cuban artist by boat. Visit Cuba's largest art colony and commune in Pinar del Rio. Immerse yourself in the art of Cuba at a NEEM pace – relaxed with time to explore. Delegates base out of Havana with one overnight to the commune. We will stay at our favorite Casa Particulars/Hotels, travel in Bus/Caravan to city venues and destination points unless otherwise indicated on the itinerary. Includes 8 nights/nine days, Casa/hotel, all breakfast, full/relaxed itinerary, venues, presentations, most lunches, no dinners (Jeff knows the spots), visa, itinerary, (guide/interpreter and driver) and 1 celebration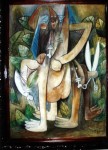 dinner. Very special guests to be confirmed. This is a cause related delegation with a small to keep affordable percentage of proceeds going to support Elsewhere and NEEM programs. Travel with a purpose. Air RT MIA – HAV is at cost which you arrange and coming down in price. RT should be possible from Charlotte direct by this time. Cost: $2400 A $400 Deposit secures space now.
ELSEWHERE principals/members contact us on delegate discount
OCTOBER 7th– 16th 2016 Havana/Vinalles –

Agroecology & Culinary Arts Delegation –
We meet you in Havana. You arrive Friday with orientation with a view and a drink that afternoon (location announced prior). Explore Havana and we meet Saturday for a half day walking tour after lunch and a good Cuban sandwich. Monday morning we travel to Vinales and we'll visit and lunch at Fernanditos Finca. Overnight to Vinalles and a very special dinner there with a special farm stop. On the way back to Havana we'll lunch at Idallios Finca where food is art and art is food for the mind. You will visit open markets, urban Organoponicos and eat local sustainable production at our friends Agroecological farms for most lunches. We'll dip into the Culinary Arts on 4 evenings with farmer and Executive Chef Ensminger of A Wandering Feast and NEEMs Founder. Two at Jeff's favorite places, 1 meal with the "family" and the celebration dinner(family & celebration dinner are out of pocket). We do this to support the farms directly.  Remaining days and evenings are yours with suggested spots to explore for the true Cuban experience. This delegation will focus on Agroecology, Culinary Arts and cultural relation. Organoponico NEEM replicates the Cuban model in North Carolina. We will base out of Havana. Includes 8 nights/nine days, hotel/Casa, breakfast, venues, presentations, some lunches, dinner in Vinalles, the two dinners (mentioned), itinerary, (guide and driver when applicable) and celebration dinner arranged but check paid by delegates. Cost: $2500 A $400 Deposit secures space now. Air RT MIA – HAV is at cost with Visa and insurance included. This is a cause related delegation with a percentage of proceeds going to support NEEM programs. Travel with a purpose. Air RT MIA – HAV is at cost which you arrange and coming down in price.
OCTOBER 21st– 29th 2016 Havana and surrounds Architects, Engineers, Preservationist,  professionals in  sustainable community
This delegation will investigate architecture, historic preservation and related fields from infrastructure to engineering in Old UNESCO site Havana and programs throughout the island. We'll investigate the resources in Cuba to supply integrated support that enables delegates and companies attending to develop relationships, strategies and solutions that are sustainable and enhance the natural environment.

Delegates will explore Architectural styles, historic preservation, meet with Oficina del Historiador de la Cuidad de la Habana (OHCH) representatives, planners at the Group for the Integral Development of the Capitol (El Grupo), the School of Architecture and look at sustainable design concepts and exploration of Digital Relationship based (Bentley Micro station) civil engineering water management & utilities software applied to infrastructure required to support preservation and sustainable community. We will travel in Caravan to destination points unless otherwise indicated on the itinerary. Mid Level to professional architects, engineers, Preservationist, ecologist and environmentalist are encouraged to attend. Includes 8 nights/nine days, Casa/hotel, breakfast, venues, presentations, some lunches, no dinners, visa, (RT air to Cuba included), full itinerary, guide and driver when traveling, arrangement of a celebration dinner. Very special guests to be announced. Cost: $2950 A $400 Deposit secures space now. AIA and professionals use 031816KJ trip code as notation with deposit, Digital engineers use 031816DS

for those who understand Cuban limitations and looking for travel with a purpose. We take you where you can't go and continue to lead research & contract delegations

NOVEMBER – NEEM™ announces the 1st annual

WORKSHOPS/SITE VISITS/EVENTS – NOV 21st, 22nd
PABEXPO CENTER, HAVANA, CUBA – NOV 23rd, 24th AND 25th
CUBA is San Joaquin Valley East – Display and position brand, meet producers, connect with buyers/sellers, tour production facilities, coops, contract (producers/processors, farms, supply line, broker/distribution). Farmer to farmer, Professional to professional!
We have been talking about this since Anaheim 96; This is the moment! Don't Panic – its Organic & "Cause related"!

What is the Cause Relation? a percentage of proceeds goes to NEEM programs, to Eco Pueblos capitol fund & Gold Sponsors preferred non profit for the greater good. Marketing with a purpose.
Your Company/Your Brand – Cubans love American Brands. Cuba is country level sustainable production w/a Non GMO policy we support. lets insure brands are natural, promote the Cuban Agroecological model and your corporate sustainability profile.
Full Service Consulting – NEEM Team/Bahama-Meridian ITL Soft Quote/SPECS/LOI/FCO/LC/S&P/POP/BL – leave w/contract, brand & position and bi lateral trade supply lines.
Participant, Exhibitor & Press – A $400 Deposit secures space now. Important: Advance required with a "freeze sell" expected.
Preregistration: Deposit Early Bird 5% Attendee/press ends June 1st Sponsor Registration: now – August 31st cut off with full pay at contract. Gold Sponsor: now – june 30th full pay at contract.
Sponsorship venue floor plan/layout & programs available soon. Sponsorhip Options: Cafe Cubano (2), Paladar (3), Coop (2), Open Market (1), Organoponico (2), A Wandering Feast dinner at Alamar/Obama Steps – in the field (Gold 1), Naturalization of relations negotiating space (1 Gold), Folklorica Teatro Lenin (1). Receptions: Nacional/Malecon (1)/Habana Libre (1)/La Fontaine Paladar (1),  Lennon Park (2), Casa Particular (6). Booth/display, composting stations (1), Cuba Art OG bag/hat & T-shirts (1 ea./logo), CD Cubano (1), floor placement, Stage/screens, presentations, entertainment, am Cafe Espresso, pm Mojito (2 PABEXPO), OG Block Print Gifts & Bag. WiFi, meeting rooms buyer/seller placement (see consulting).
Product shipment – drayage and storage available on site
Guest speakers, production facilities itinerary, sites, presentations & meetings. PABEXPO – venue of 2002 U.S. Cuba AG Expo.
Contact: neem@neemtree.org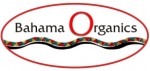 Mr. Ensminger: Consultant, Executive Chef of A Wandering Feast, Founder of NEEM, Principal Creative Construction Co., and ex CEO of Bahama Organics dba Bahama-Meridian ITL in Durham, North Carolina is a long standing member of the Organic Trade Association. He introduced the 1st 100% certified organic GMO free award winning condiment line in the U.S., UK & EU (Oregon Tilth/Soil Association/UK4) in 1997. As a activist in Cuba AG since 1996 he has worked to end the embargo and establish bi-lateral trade for the natural products industry. Over 20 years in Cuba, trust developed and MOUs secured with the best NGOs and founders of the Agroecological movement in Cuba including dinner with the President. Delegations on agroecology, sustainable production, environment & community have been led to Cuba since 2002. Bahama OG was the only natural products company represented at the historic 2002 PABEXPO U.S. Cuba AG EXPO for 1st sales to Cuba by American companies since 1959. His work in Washington/Havana on the naturalization process since 1996 as a member of LAWG, WOLA & working bi-annually with Congressional leaders on all things Cuba made a difference.

Newhope360 – Bahama Organics Inc. the first 100% Certified Organic GMO Free line under the NOT COOL® mark receives registered trademark on COOL®. NOT COOL® Pepper Sauces and COOL® "Condiments with a conscience"
ECommunity – BOLIVIA/CUBA/SAMOA – Dec. – Feb. 20th
"The key to Cuba is agriculture & food; it always has been". JAE

TESTIMONIALS:
"By the time we finished NEEMs delegation we were Cuba savvy. Your help and knowledge made our journey a complete success! Thanks for a creative concept it was uniquely perfect"
"We just wanted to thank NEEM for putting together this amazing experience. I can't conceive of a way in which our first visit to Cuba could have been better."
"We're truly grateful that NEEM is carrying out this important mission. It was an incredible journey".
BOLIVIA – NEEM to Bolivia ending with agreement for Sacaba municipality Cochabamba Eco Pueblos. Final document couriered from NEEM to the Bolivian Senate.

CONGRESS – It has been an incredible journey with you – end the embargo! Working the Hill is an art form. We the dripping water that filled the pot on Cuba for 20+ years! We can celebrate when its over but for NOW, not yet. The end of the embargo is a freight train that can't be stopped. As the President said; "its the right thing to do".
Deposit at SQUARE add 2.75% it's immediate, inventoried and secures space.

See Past Delegations at: http://pinterest.com/cubago/ 
Program Information
We meet you in Havana. Please arrange round Trip to Havana from your choice airport starting this fall. Cuban Visa & Insurance cost is included in the air you arrange. NEEM is the first to bring Americans to Cuba and stay at Casa Particulars but we "Hotel" if Casa's not possible. Both come w/Breakfast, some Lunches and no dinners. End of trip Celebration Dinner is arranged by NEEM and check split. Average trip costs is itinerary dependent but low compared to most. A nonrefundable $400 Deposit is required in advance to secure dates (applies to total) accompanied by passport picture for visa. Rates vary with lodging, itinerary and ground.  All final documents and payments are due 60 days before departure.
Price Includes: Itinerary, Cuban visa, insurance, double Casa/hotel accommodations, Breakfast, some lunches, translation, transportation, and program fees under general license unless otherwise specified. Cost: Listed above is double occupancy. Single occupancy supplement applies & varies per accommodation. If a double is not gender or count available the supplement applies. NEEM is not responsible for Government policy that affect cost or itineraries.
How to Register: Please chose your date, call, leave a message, send your clear passport pic and make the $400 deposit  to insure space (highly recommended). Full payment is due no later than 45 days before departure. These terms are based on U.S. &  Cuban requirements. Payments by MasterCard, Discover or Visa are welcome. Credit payments are due earlier by 15 days to process and your invoice will reflect the 3% fee we incur. It is important to get paperwork and commitments in on schedule to insure services. Cancellation minus the deposit is 50% at 45 and after 30 days no refund. All Refund request must be made in writing to the office.
Contact NEEM with any questions about the program or logistics at 919-683-1244 and follow instructions or e-mail: neem at mindspring.com (put CUBA in e-mail subject line).
Travel, visa and Insurance: by carrier and NEEM  (Insurance is Cuban health Insurance)

Since 2003 delegates learned that the cooperative effort has results like dripping water that fills the pot. The "Peak Oil" group in 2003, NCSU and the NC Delegation, IX & X International Congress on Sustainable and Organic Agriculture; the South Africa/RULIVdelegation, IPC 11 Permaculture Convergence, Bolivia and Eco Pueblos are a few highlights. All delegations are different. No itineraries are the same. Travel with NEEM is truly a Cuban experience, enlightening and extraordinary?
Watch video's: Elizabeths NEEM Documentary – https://vimeo.com/62044711 (password: cuba 2013), Organoponico NEEM A Wandering Feast or, Culture Day – 3 farms in Durham
WHAT WOULD YOU LEARN? That two peoples with one passion are separated only by distance and politics. That using Agroecological methods is possible on a country level in Cuba then it is also possible on a State level. Our community's notion of local as best is strengthened, the small system works, is less susceptible to problems, and Agroecologically sound.
—
NEEM is a start up 501(c)3 (pending) non-profit corporation with methods of operation that have the purpose of affecting public/private sector policies that impact human health, the environment, community and sustainability through promotion and education of effective, naturally occurring biological alternatives.
"ALL FOOD THAT'S FIT TO EAT"
™
To request permission to use any material from this site submit your request via e-mail to the Copyright Clearance Center Inc. at www.copyright.com cc neem@neemtree.org. Intellectual property of the corporation, it's marks, licenses and documents is fully protected by copyright and trademark law, licensed and fully enforced by our intellectual property law firm.™