No one takes you to Cuba and provides this level of programming & access at these low prices. Roll with the Pros, roll with NEEM.
NEEM™ is a "Cause Related" NATGEO, Kodak American Greenway, Conservation Fund & Golden Leaf national award winning FSA USDA Urban Farm promoting Agroecological concepts. A percentage of proceeds support NEEM programs in national and global communities. We are often with Dr. Fernando Funes, recipient of Right Livelihood Award. We have our own ground, Casas & meeting spot. In Cuba since 1996, delegations since 2001. It's a Round Trip to Cuba, and One Way to go; with NEEM & A Wandering Feast.
♫ 2019 ♫
support NEEM projects and dialogue
You're invited to a NEEM Brigade in

C

U

B

A
Travel on our private bus (no hassle) – min. 8 max 12 travelers
Environmental Action Travel Junkies travel with NEEM since 2001
SPRING BREAK in CUBA MARCH 10th – MARCH 16th 2019 – Havana/Artemisa hosted by the founders of the Agroecological movement in Cuba, led by Jeff Ensminger a founding member of Save the Whale & Agroecologist in the U.S.. This is an Agroecology, Marine Science & climate change delegation mixed in with baseball & serious Spring Break time in Havana. Agroecology applied to the design and management of sustainable agricultural (Agro-ecosystems). The philosophy of a whole-systems approach to Agro/Aqua-ecological food systems development based on indigenous tradition & self sustained food systems "EcoPueblo". Eco Pueblo blends Agroecology, culture, economics, and society to sustain agricultural production, healthy environments, and viable Marine Sciences, climate change food and farming communities. If you are an environmental travel junkie & prefer dodging the tourist scene this is for you. $1750 ($400 deposit secures space)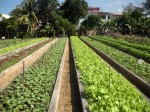 Full itineraries are being approved and post soon
Send Passport here Deposit/Sign up here Specific Info here
Contact: neem@neemtree.org (do not call)
AGROECOLOGY in CUBA Sunday MAY 30th – JUNE 8th 2019 –Havana/Artemisa/Pinar del Rio We will take you where you cannot ordinarily go. A Wandering Feast of the sustainably produced foods of Cuba and its AG revolution. This is a people to people exchange brigade for travelers and an immersion in Agroecology, agricultural systems, social justice, policy and practice in Cuba with unprecedented access to Cuban Agriculturist and leaders in their filed. Cost $1850  ($400 deposit secures space)
Send Passport here Deposit/Sign up here Specific Info here
For emerging economy travelers looking to experience Cuban culture outside of generic tour and hotels NEEM is a must. We travel our way with our Cuban partners under OFAC guidelines. Breakfasts, lunches and one Celebration party, itinerary, translation, driver, transfers and flight assistance/visa provided.
Contact: neem@neemtree.org (do not call)
Spring 2019 – MONKEY ISLAND.org, Corolla Negotiation by NEEM is active to utilize Monkey Island for environmental and climate change research. Monkey Island has a history, recorded with references to mass, shoreline, elevation and particulars that can be used as comparisons as we chart the waters with the island as our Canary in the coal mine. A NEEM & monkey Island environmental climate tracking project in North Carolina with socioeconomic benefits to the county/community. There are Farmers and there are Water-man. Help save the sound by bringing both together.– Contributions for 2018/2019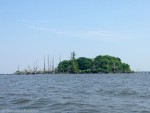 MAKE a CLIMATE DIFFERENCE with NEEM!
NEEM Delegates are emerging economy travelers looking to experience the Cuban model & Cuban culture outside of generic tour and hotels. All Casa's pass NEEMs muster, in walking distance to the central meeting point, WiFi, near two banks, cheap stores for basics in a central location near main routes for ease of travel in Havana with a beach day beach house for changing. We travel our way with our Cuban partners under OFAC guidelines. Same in Bolivia, Samoa, SudAfrica or places where active programs are in play.
Food is Art
NEEM™ is a FSA USDA Sustainable Urban farm  #2995
See Past Delegations at: http://pinterest.com/cubago/ NOTE: 15 DELEGATION UPDATES NOT YET POSTED to pinterest
Program Information
We meet you in Havana. Please arrange round Trip to Havana from your point of departure. Cuban Visa & Insurance cost is included in the air you arrange. NEEM is the first to bring Americans to Cuba and stay at Casa Particulars but we "Hotel" if Casa's not possible.
Price Includes: Itinerary, insurance, double Casa/hotel Our ground, accommodations, breakfast, most lunches, translation, transportation, program fees under general license unless otherwise specified and no dinners.  End of trip Celebration Dinner is arranged by NEEM and check split. Average trip costs is itinerary dependent but low. A nonrefundable $400 Deposit is required in advance to secure dates (applies to total) and accompanied by passport picture for visa.
NEEM is not responsible for Government policy that affect cost or itineraries.
How to Register: Please chose your date, call, leave a message, send your clear passport pic and make the $400 deposit to insure space (highly recommended) due 60 days. Full payment is due no later than 60 & 45 days before departure. These terms are based on U.S. &  Cuban requirements. Payments by MasterCard, Discover or Visa are welcome. Credit payments are due earlier and your invoice will reflect the 3% fee we incur. It is important to get paperwork and commitments in on schedule to insure services. Cancellation minus the deposit is 100% at 60 days, 50% at 45 days and after 31 days no refund. All Refund request must be made in writing to the office.
Contact NEEM with any questions about the program or logistics at 919-683-1244 and follow instructions or e-mail: neem at mindspring.com (put CUBA in e-mail subject line).
Travel, visa and Insurance: by carrier (NEEM assists w/ General License and Visa)

Since 2001 delegates learned that the cooperative effort has results like dripping water that fills the pot. The "Peak Oil" group in 2003, NCSU and the NC Delegation, IX & X International Congress on Sustainable and Organic Agriculture; the South Africa/RULIV delegation, IPC 11 Permaculture Convergence, Bolivia and Eco Pueblos are a few highlights. All delegations are different. No itineraries are the same. Travel with NEEM is truly a Cuban experience, enlightening and extraordinary?
"The key to Cuba is agriculture & food; it always has been". JAE

TESTIMONIALS:
"The trip to Cuba was an experience we'll never forget. Thanks for the excellent job you did coordinating everything!"
"It was a pleasure traveling with you! We truly enjoyed ourselves. Being able to see a different side of Cuba was really amazing."
"I had a great time, and learned so much. It was great to meet everyone and perfect experience"
"By the time we finished NEEMs delegation we were Cuba savvy. Your help and knowledge made our journey a complete success! Thanks for a creative concept it was uniquely perfect"
"We just wanted to thank NEEM for putting together this amazing experience".
"I can't conceive of a way in which our first visit to Cuba could have been better."
"We're truly grateful that NEEM is carrying out this important mission. It was an incredible journey".
Watch video's: Elizabeths NEEM Documentary at: https://vimeo.com/62044711 (password: cuba 2013); Organoponico NEEM Burt's Bees Culture Day – in Durham AND A Wandering Feast Seed to Plate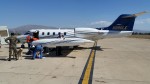 CONSULTING: AGRICULTURAL – HOSPITALITY – CULINARY ARTS – SUSTAINABLE INFRASTRUCTURE – COOPERATIVES – GENERAL We maintain constant information updates and provide a Washington and Havana presence. Customers have immediate provision of 20 years of relations, trust and partners we have that take time & money to develop. Doors normally closed are open. Improve investment return in a sustainable way with full service 24/7  top level Cuban representation. The "Cause Relation" is a tax relief benefit to AgroEco development. Private Charter: add $2000 & subject to point of origin Contact               
WHAT WOULD YOU LEARN? That two peoples with one passion are separated only by distance and politics. That using Agroecological methods is possible on a country level in Cuba then it is also possible on a State level. Our community's notion of local as best is strengthened, the small system works, is less susceptible to problems, and Agroecologically sound.
—
NEEM is a not-for-profit activist corporation with methods of operation that have the purpose of affecting public/private sector policies that impact human health, the environment, community and sustainability through promotion and education of effective, naturally occurring biological alternatives.
"ALL FOOD THAT'S FIT TO EAT"
™
To request permission to use any material from this site submit your request via e-mail to the Copyright Clearance Center Inc. at www.copyright.com cc neem@neemtree.org. Intellectual property of the corporation, it's marks, licenses and documents is fully protected by copyright and trademark law, licensed and fully enforced by our intellectual property law firm.™