Sustainable community development with the farm and Agroecological concepts as the fulcrum in a bottom up knowledge exchange approach to cultural sustainability is NEEMs core mission.
"ALL FOOD THAT'S FIT TO EAT"
™
NEEM

C

U

BA

"Cause Related" Brigades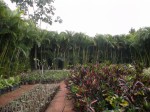 NEEM is an Agroecological "Cause Related" organization. A percentage of proceeds support programs for the minority community socioeconomically excluded from organic. We are often with Dr. Fernando Funes, President of GAO, recipient of Right Livelihood Award and Special Guests as hosts. In the true spirit of People to People meaningful exchange we stay at Casa Particulars (the FIRST American organization to do so) for the unforgettable CUBA!  When the Casa's are not possible, we stay at cool and comfortable hotels where you don't have to chase money or transportation. Experience the culture, spend your time enjoying Cuba, eat home cooked meals. Roll with the Pros. It's a Round Trip to Cuba, and One Way to go; with NEEM.
PURPOSEFUL TRAVEL
Testimonial from delegation: "We just wanted to thank you and NEEM for putting together this amazing experience. I can't conceive of a way in which our first visit to Cuba could have been better." 
SPECIAL Announcement: From C

U

B

A

to the U.S. SEPTEMBER: 16th – 19th  – NEEM hosted Dr. Fernando Funes
Upcoming 2014/15 Delegations:
"The key to Cuba is agriculture & food; it always has been". Chef JEnsminger

CUBA DECEMBER:  27th 2014 – JANURARY 4th: NEEM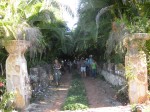 CUBA Agroecology Brigade – "Seed to Plate" ™ Havana, Matanzas, Mayabeque, Artemisa, Pinar del Rio hosted by the founders of the movement in Cuba and led by Executive Chef Farmer and founder of NEEM. This is a People to People Exchange delegation for travelers, and immersion in Agroecology, sustainable agriculture, urban farm systems and food security in Cuba, unprecedented access to Cuban Agriculturist and the cool spots to eat. Celebrate the end of 2014 in Havana over Champagne and foods prepared by its best Chefs bringing in the New Year at the Hotel Nacional. $2950 with RT air from Miami
CUBA  JANURARY 11th – 18th AGROECOLOGY 2015
Colleagues: Travel People to People
AGROECOLOGY IN THE CUBAN WESTERN PROVINCES
Visit to agroecological farms in Artemisa, Pinar del Río, Mayabeque and Matanzas.
A "Cause Related" delegation arrives in Havana on Friday with orientation and itinerary review in Havana. Tour the Provinces (we will provide a baseline itinerary) for (Agroeco West) in Vinalles; winding our way from each to Veradero, Matanzas and overnights with return to to Havana for two days in Havana, depart Sunday. NEEM delegates day's are structured to provide meaningful interactions with Cuban people. Price includes Casas/Hotel, pre and post itinerary, visa, breakfast, some lunches and one dinner, 24/7 boots on the ground insure the best Cuba has to offer. An Agricultural Delegation with an Agricultural Cuba NGO and a leader in the field. Students receive class credit and all delegates receive certificate of participation.
Cost: $2700 with RT air from Miami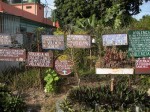 CUBA  - FEBRUARY: 6th – FEBRUARY 15th 2015
CUBA END to END – Santiago de Cuba to Habana and all points in between. Travel with Americans involved in Cuba for 20 years that know it and their comrades who are the cream of Cuba's crop. Go beyond traditional and experience the real Cuba end to end from Santiago (coffee lands), Camaguey, Sancti Spiritus, Trinidad (UNESCO site) Havana and surrounds (an Urban miracle). Travel is by People to People exchange license. NEEM and our Cuba program differs from most leading delegations in three ways. 1st we know Cuba, its culture, cuisine & history. 2nd we have long term relationships at the highest levels with access others do not have and 3rd we are a "Cause Related" organization with residual percentage of proceeds going to programs NEEM operates to provide fresh organic to low income communities in the USA. Travel to Cuba, feed the poor. NEEM delegates day's are structured to provide meaningful interactions with Cuban people. IF you want to see this island and experience its culture then there is only one way to go; with NEEM. Cost: $4,895 with RT air from Miami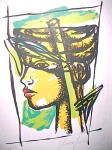 CUBA  - MARCH 6th – MARCH 14th 2015

CUBA – Agroecology, Sustainable and Organic Urban AG –  Havana/Artemisa, Pinar del Río, Mayabeque, Matanzas hosted by the founders of the movement in Cuba responsible for creation of 33,000 urban farms and led by Chef Farmer and founder of NEEM.  A "Cause Related" immersion into the Cuban UBPC (Cooperative), CCS, Indio Hatuey and some of our very  favorite spots. "Seed to Plate" A Wandering Feast. We are not too verbose on this delegation, it speaks for it self! $2600 with RT air from Miami
CUBA  - MARCH 20th – MARCH 29th 2015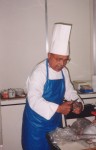 CHEFS, A Wandering Feast of Habana and surrounds with NEEM & Global Exchange Enjoy the fruits of this countries sustainable production, course by course, in the field at the farm, and Chef Ensmingers favorite spots. This is a Chefs, Growers & enthusiast – in honor of the late Chef Gilberto Smith – Cuba's Escoffier – "Above all, make it simple"AE "Brigada Gastronómico Agroecológica" "Seed to Plate"™ $2950 with RT air from Miami

CUBA  – MAY 11th – MAY 29th
AGROECOLOGY CLASSES and INTERNSHIP – the farm as a socio-environmental effort and the Cuban model
This class and in field research investigates the increasingly multifunctional agroeco landscape, evolution of scientific expertise, and the virtues of inclusivity. The increasingly diverse nature of much of the landscape means that agriculture is but one of several competing and intermingled land uses, and there are choices to be made as it adapts to this new environment. The roles of expert knowledge are in transition, as the complexity of socio-ecological systems becomes better understood. Appreciation is growing of the power of diversified systems that produce while addressing solutions to environmental problems.
NEEM exchange agreements are established with Cuba's Agroecology leaders and NGO's invested in agroecology promotion. Class is inside, outside, in lab and in field hands on research as Internship at participating facilities. A certificate is provided and syllabus, Core curriculum and program tracks forthcoming.
Class – 3 weeks COST: $5700
CUBA  JUNE 5, 6 & 7 (arrivals) – JUNE 14, 15th 
300 IN SOLIDARITY for PURPOSEFUL TRAVEL – Havana and surrounds. Cause Related Research, 5 genres, 5 itineraries, 5 organizations traveling as professionals in 5 fields. Genres are: Medical, Agriculture, Social Justice, Arts and Environment. Professional and academic research itineraries will be structured to provide meaningful interactions with Cuban people. You are traveling legally as a professional and making a statement in the process on your right to travel as an American. There will be two "€œstand together" gatherings, two lunches and one celebration dinner for all participants. The Brigades will be within all legal parameters in this knowledge exchange for civil society in Cuba. Itineraries and Special guests TBA.

Additional 2015 Delegations post by topic and date soon!
Past Delegations go to: http://pinterest.com/cubago/ 
Program Information
Round Trip Miami/Havana/Miami w/Cuban Visa & Insurance cost about about $575. NEEM is the first American group to bring folks to Cuba direct from the U.S. with the Casa Particular option and Hotel if Casa's not possible. Both come w/Breakfast, some Lunches and no dinners. An end of trip Celebration Dinner is arranged by NEEM and check split by all attendants. A Dinner with ordinary Cuban family is occasionally arranged. Average trip costs is itinerary dependent but low compared to most with variables like Casa's vs. hotel. A $400 Deposit is required to secure dates (nonrefundable but applies to total). Rates vary with lodging, itinerary and ground.  All final documents and payments are due 60/45 & 30 days before departure. Delegations fill quickly. Your commitment insures space.
Price Includes: Cuban visa, insurance, double hotel accommodations, Breakfast, some lunches, celebration dinner (paid by delegates), translation, insurance, transportation, and program fees under applicable license. A letter with license OFAC regulations for travelers will be provided. Cost: Listed above, double occupancy, single occupancy supplement, $ varies per accomodation. If a double is not gender or count available the supplement applies. Natural Environmental Ecological Management is not responsible for Government policy changes that affect cost or itineraries.
Round Trip flight from Miami – Havana – add: $575 unless noted per delegation as included. (includes visa and insurance if priced separately)
How to Register: Please chose your date, call, send your non refundable deposit of $400  to insure space before delegation fills (highly recommended). 50% balance minus deposit is due at 45 days and Final payment is due no later than 31 days before departure. These terms are based on Cuban requirements and to secure the delegation. Payments by MasterCard, Discover or Visa are welcome. It is important to get paperwork and commitments in on schedule to insure services. Cancellation 45 days prior is 75%, 45 days at 50% and after 30 days no refund. Refund request must be made in writing to the office.
Contact NEEM with any questions about the program or logistics for this trip, at 919-683-1244 and follow inistructions or e-mail: neem at mindspring.com (put CUBA in e-mail subject line).
Travel, visa and Insurance: by NEEM with our Travel Service Providers (TSPs).
Since 2003delegates learned that the cooperative effort has results like dripping water that fills the pot. The "Peak Oil" group in 2003, NCSU and the NC Delegation, IX & X International Congress on Sustainable and Organic Agriculture; the South Africa/RULIVdelegation, IPC 11 Permaculture Convergence to name a few were some highlights. All delegations are different. No itineraries are the same. Travel with NEEM is truly a Cuban experience, enlightening and extraordinary?
Watch video's: Elizabeths NEEM Documentary - https://vimeo.com/62044711 (password: cuba 2013), Organoponico NEEM A Wandering Feast or, Culture Day – 3 farms in Durham
WHAT WOULD YOU LEARN? That two peoples with one passion are separated only by distance and politics. That using Agroecological methods is possible on a country level in Cuba then it is also possible on a State level. Our community's notion of local as best is strengthened and that the small local system works, less susceptible to problems, and Agroecologically sound.
—
NEEM is a start up 501(c)3 (pending) non-profit corporation with methods of operation that have the purpose of affecting public/private sector policies that impact human health, the environment, community and sustainability through promotion and education of effective, naturally occurring biological alternatives.
"ALL FOOD THAT'S FIT TO EAT"
™
To request permission to use any material from this site submit your request via e-mail to rojan@mindspring.com or directly to the Copyright Clearance Center Inc. at www.copyright.com. Intellectual property of the above not for profit corporation and its partners is fully protected by Copyright and trademark law.