The agreement between Cuba and the U.S. to restore diplomatic relations and open embassies in their respective capitals will be announced today; July 1, 2015
The restoration of diplomatic relations between our countries will open opportunities for the U.S. and Cuba to collaborate on issues of mutual interest like immigration, environmental conservation, and regional trade long held at bay by the embargo. We congratulate the tireless work of activists, Cuban and U.S. diplomats and policymakers who have helped make this historic event come to fruition.
Agroecological concepts and the infrastructure required to support it in a bottom-up knowledge exchange as the fulcrum to Sustainable  community development and NEEMs core mission.
"ALL FOOD THAT'S FIT TO EAT"
™
C

U

B

A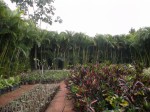 NEEM is a "Cause Related" organization. A percentage of proceeds from consulting and delegations support programs for those socioeconomically excluded from organic. We are often with Dr. Fernando Funes, President of GAO, recipient of Right Livelihood Award. We stay at Casa Particulars (the FIRST American organization to do so) for the unforgettable CUBA! When the Casa's are not possible, we stay at cool and comfortable hotels where you don't have to chase money or transportation. GO with experts before it changes. Go where others can't, experience the culture and Cuba. It's a Round Trip to Cuba, and One Way to go; with NEEM.
CUBA GO!

Deposit at SQUARE

- fast – secures space

Private Charter Jet for corporate, personal/private with security is available
Consulting and Agricultural delegations - Normalization of Cuba and U.S. relations will bring slow changes to both countries laws – we keep you up to date as information is developed and change occurs. We provide a Washington and Havana presence with immediate provision of relations and trust that take time to otherwise gain. Open doors now not a year from now. Improve return and position in a sustainable way with full service 24/7  top level representation. Contact
Testimonials:
"By the time we finished NEEMs 4 structured group days we were Cuba savvy. Your help and knowledge made the research days a complete success! Thanks for a creative concept it was a best of both and a perfect balance"
"We just wanted to thank NEEM for putting together this amazing experience. I can't conceive of a way in which our first visit to Cuba could have been better."
"We're truly grateful that NEEM is carrying out this important mission. It was truly an incredible journey.
Bolivia - NEEMs Founder to Bolivia as a guest of Bolivia in July on an exploratory delegation.
Congress - the American farmer and public want positive change - end the embargo.

2015 Delegations:
"The key to Cuba is agriculture & food; it always has been". JEnsminger
JUNE 22 – JUNE 24th – Cuba Consultation on the Hill - will it be our last hurrah?
It has been an incredible journey with the best people you could imagine. Long term commitment; not often found at such zealous levels sans significant funding. We descended out of pocket if need be. That is personal commitment worth mention. Working the Hill is an art form and we the dripping water that filled the pot.  There are great accomplishments and stories to celebrate as a result of such a dynamic cooperative. We can celebrate when its over but for NOW we must maintain the Presidents initiatives and normalization we have finally begun to achieve. Too many times has policy change slipped through our hands. NOT THIS TIME! Normalization and full end of the embargo is a freight train that can't be stopped. Restoring relations, accepting failed policy and effecting positive change is a living breathing reality. Why? Because as the President said; "its the right thing to do".
Now we get our Che on in:
BO

LIV

IA

 

-

July 10 – 27

  NEEM

U.

S.

NEEM exploratory delegation to  BOLIVIA  Agroecology, Food Security, Rain Water Harvesting & infrastructures – 10th la Paz/12th Cochabamba/19th Santa Cruz/22nd Sucre Hosted by the people and State of Bolivia with the North Carolina chapter at Cochabamba. Companero y Companera! Agroecology Chef Farmer and founder of NEEM doing what NEEM does best. Building bottom up community through shared dialogue to address issues of sustainable community. A "Cause Related" immersion into the Cooperative environmental model in search of self reliance and sovereignty. "Seed to Plate" A Wandering Feast. NEEM looks forward to knowledge Exchange and promotion of historic indigenous agricultural techniques using high tech design applications. The people of Bolivia are outstanding and we are humbled and honored by the invitation to engage.

LONDON IPCUK – SEPTEMBER 7th – 17th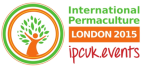 Trip Code: 09072015

International Permaculture Convergence and Conference
If you missed IPC 11 in Cuba in 2013 then consider joining a U.S. delegation with NEEM September 8 – 16th (Conference 8 & 9th or Convergence only 10 – 16th), 2015. There will be two days of conference in London then converging 20' minutes from London at Gilwell for 6 days. The International Permaculture Convergence (IPC) is a unique global gathering of people passionate about permaculture and environmental change. Estimated $2200 with Round Trip from New York
CUBA – SEPTEMBER 25th – OCTOBER 4th - Chef Moves Chefs to CUBA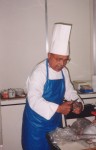 Trip Code: 09252015
A WANDERING FEAST & NEEM– Havana & surrounds
CIA '80 Executive Chef Farmer Ensminger leads this "Seed to Plate" gastronomic Tour de Force! As founder of NEEM (1996) and Principal of A Wandering Feast (1984) Chef Ensminger will take you to those special places at friends farms and to his favorites spots in Havana. You will understand the cuisine of Cuba which is quite unique "Criolla" and different from "Creole". This delegation is for professionals, Natural Products Industry leaders, Gastronomes, Organic Trade Association members, Chefs, Nutritionist, Chef Producers, Co-ops & Food Security enthusiast. Our partners on the ground are 24/7. Our long term involvement in Cuba brings those who influence food policy to the table. Delegates will be exposed to supply line potential, investigate existing infrastructures while dining in the field at friends Organoponicos and restaurants in Havana. We'll have the true People to people experience w/site visits to Chef Ensmingers favorite places. Investigate this dynamic cuisine, understand the cultural background, experience local sustainable production Seed to Plate, Farmer to Farmer, Chef to Chef or, professional to professional. You travel with the first American Chef in Cuba on food and sustainable agriculture since 1996. We'll end the delegation with a ceremonial dinner with invited guests. Three Chefs may apply to work in the kitchen with Cuban counterparts for this meal.
"Above all, make it simple"AE. Roll with the pros, roll with A Wandering Feast, NEEM and the long term relationships developed over 20 years in Cuba.
This delegation is in honor of Executive Chef Gilberto Smith; the Cuban Chef of State until his early demise and known as the Escoffier of Cuba. "Brigada Gastronómico Agroecológica" Cost $3850 (incl. RT air from Miami)
Chef Ensminger has been at the leading edge in the culinary arts on seasonal local sustainably produced foods since 1984. He appeared on channel 2 New York with Julia Childs, Gold Medal winner 1979 New York Food show, Societe Culinaire Philanthropique award recipient, 1980 winter Olympics, Chef owner, CEO of Bahama Organics, introduced the first 100% organic GMO free condiment, winner at the Fiery Food Challenge, Executive Chef at A Wandering Feast since 1984 and Founder of the national Award winning organization NEEM. Chef Ensminger consults businesses in the food industry representing interests in Washington DC and involved in normalization of relations between the U.S. and Cuba in Washington and Havana since 1996. As Founder of NEEM he promotes sustainable local on a global level to address issues of food security. NEEM operates Organoponicos NEEM, an 11 acre FSA USDA sustainable production urban farm in the heart of Durham, North Carolina.
CUBA  - OCTOBER 9 – 18 Trip Code: 10092015

PARTNERS of the AMERICAS members delegation on
Agroecology, Rain Water Harvesting & alternative energy efficiencies – Havana/Artemisa, Pinar del Río, Matanzas hosted by the founders of the movement in Cuba responsible for creation of 33,000 urban farms and led by Chef Farmer and founder of NEEM. A "Cause Related" immersion into the Cuban UBPC (Cooperative), CCS, Indio Hatuey and some of our very favorite spots. "Seed to Plate" A Wandering Feast. NEEM delegates day's are structured to provide meaningful interactions with Cuban people, tour days, a walking tour and remaining professional research and meetings. Price includes Casa's/hotels, full itinerary, visa, breakfast, some lunches and one celebration dinner. An Agricultural Delegation with leaders in the field.
This is a Partners membership opportunity to introduce ourselves and the organization. Members will engage cooperatively with numerous high level Cuban officials and professionals in a knowledge exchange covering a variety of areas Partners is engaged in as an organization. We arrive in the spirit of engagement and leave with the firm possibility of a partners Cuba chapter.
$2150

CUBA  - NOVEMBER 20th – NOVEMBER 28th Trip Code: 11202015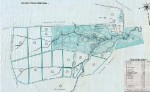 NEEM AGRECOLOGICAL – SOLEDAD delegation via Havana, Trinidad, Cienfuegos and Matanzas

NEEM is pleased to convene Tropical Study groups, Agroforestry and Agroecologist to SOLEDAD via Havana, Trinidad and Cienfuegos. NEEM formed SOLEDAD Foundation to preserve the Atkins Arboretum, Harvard Botanical research papers for preservation of this historic site with its rich U.S./Cuba history.
The U.S. and Cuba are agricultural countries in close proximity with a rich history. The Agro-Historic preservation of shared history is a goal at Soledad. Agroecology as a philosophy and Tropical study are inextricably linked to the environment which both countries also share by proximity.
The goal of the foundation will be preservation of that history using agroecological techniques and provide an academic atmosphere for research and development of U.S./Cuba Environmental policy. In Havana we'll go to our favorite Organoponicos and friends farms.
This is a "Cause Related" immersion and a kick off to the SOLEDAD Preservation Foundation ( https://squareup.com/market/neem/soledad-preservation-foundation ). NEEM delegates day's are structured to provide meaningful interactions with Cuban people. Price includes pick up at airport, Casa's or hotel, orientation with NEEM as group, Soledad Botanical gardens, full itinerary, visa, breakfast each day, some lunches, one Celebration dinner and departure transportation. $400 Deposit to secure and passport scans are required ASAP. $2200
This is the kick off delegation to Soledad and you are invited to be a part of that history.
Donations to SOLEDAD Foundation: https://squareup.com/market/neem/soledad-preservation-foundation SOLEDAD full membership discount


Deposit at SQUARE is 2.75% is immediate, inventoried and cap's at 15 – 20

See Past Delegations at: http://pinterest.com/cubago/ 
Program Information
We meet you in Havana. Round Trip Miami/Havana/Miami w/Cuban Visa & Insurance cost about about $500 and not included. NEEM is the first American group to bring folks to Cuba and stay at Casa Particulars and Hotel if Casa's not possible. Both come w/Breakfast, some Lunches and no dinners. An end of trip Celebration Dinner is arranged by NEEM and check split by all attendants. Average trip costs is itinerary dependent but low compared to most with variables like Casa's vs. hotel. A nonrefundable $400 Deposit is required to secure dates (applies to total). Rates vary with lodging, itinerary and ground.  All final documents and payments are due 60/45 days before departure. Delegations fill quickly. Your commitment insures space.
Price Includes: Cuban visa, insurance, double Casa/hotel accommodations, Breakfast, some lunches, celebration dinner (paid by delegates), translation, insurance, transportation, and program fees under general license. Cost: Listed above, double occupancy, single occupancy supplement, $ varies per accommodation. If a double is not gender or count available the supplement applies. NEEM is not responsible for Government policy changes that affect cost or itineraries. Prearrange independent travel and it is not included but we hold your casa.
How to Register: Please chose your date, call, send your passport scan and make the deposit of $400  to insure space before delegation fills (highly recommended). Final payment is due no later than 60 days before departure. These terms are based on Cuban requirements. Payments by MasterCard, Discover or Visa are welcome. It is important to get paperwork and commitments in on schedule to insure services. Cancellation 45 days at 50% and after 30 days no refund. Refund request must be made in writing to the office.
Contact NEEM with any questions about the program or logistics at 919-683-1244 and follow instructions or e-mail: neem at mindspring.com (put CUBA in e-mail subject line).
Travel, visa and Insurance: by carrier and NEEM  (Insurance is Cuban health Insurance)

Since 2003 delegates learned that the cooperative effort has results like dripping water that fills the pot. The "Peak Oil" group in 2003, NCSU and the NC Delegation, IX & X International Congress on Sustainable and Organic Agriculture; the South Africa/RULIVdelegation, IPC 11 Permaculture Convergence to name a few were some highlights. All delegations are different. No itineraries are the same. Travel with NEEM is truly a Cuban experience, enlightening and extraordinary?
Watch video's: Elizabeths NEEM Documentary - https://vimeo.com/62044711 (password: cuba 2013), Organoponico NEEM A Wandering Feast or, Culture Day – 3 farms in Durham
WHAT WOULD YOU LEARN? That two peoples with one passion are separated only by distance and politics. That using Agroecological methods is possible on a country level in Cuba then it is also possible on a State level. Our community's notion of local as best is strengthened and that the small local system works, less susceptible to problems, and Agroecologically sound.
—
NEEM is a start up 501(c)3 (pending) non-profit corporation with methods of operation that have the purpose of affecting public/private sector policies that impact human health, the environment, community and sustainability through promotion and education of effective, naturally occurring biological alternatives.
"ALL FOOD THAT'S FIT TO EAT"
™
To request permission to use any material from this site submit your request via e-mail to rojan@mindspring.com or directly to the Copyright Clearance Center Inc. at www.copyright.com. Intellectual property of the above not for profit corporation and its partners is fully protected by Copyright and trademark law.