"ALL FOOD THAT'S FIT TO EAT"
™
Eco Pueblos Cuba – Bolivia – Samoa – USA – a global coop serving the indigenous and ancestral people
Talofa

–

NEEM SAMOA

–

Afio mai (welcome)

– an Eco Community and partner in the multinational Eco Pueblos Agroecological cooperative
Ua mau ke eo o ka 'Aina i ka Pono 'o Hawai'i (The Life of the Land, will ONLY be perpetuated in Righteousness)
Often NEEM is contacted by people interested in sustainable community. That began in conversation with a friend and sister Sinatala. A person with the energy and  kind of spirit for their community and country that is to become NEEM SAVAII. An Argo-ecologically sound mutually beneficial project with people that have always practiced these concepts who we are very proud to walk with.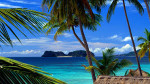 NEEM SAVAII – will replicate the long cultural history of living sustainably they always have. "The coconut tree blows in the wind for a reason". We will share in knowledge exchange and learn from each other. NEEM replicates the Agroecological model in Cuba because it is the most successful and bring that and efficient techniques in developing infrastructure required to support sustainable living that preserves culture and environment. NEEM SAVAII is now a part of the Eco Pueblos (Sustainable Community) multinational cooperative with Bolivia, Cuba and the United States. NEEM Samoa will operate somewhat under the NEEM umbrella as partners allowing the organization to work collaboratively but remain autonomous. We are truly excited to share our resources with this partner. Three continents, the Caribbean and Pacific? All making a global statement on how things must be for us as a species to survive in replicable models designed to suit each projects environment, indigenous & ancestral peoples, culture, preservation of traditions and the earth mother.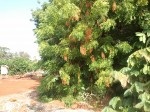 The concept for NEEM SAVAII – is in keeping with the other projects sites goals under Agroecological concepts and will work closely in Cuba with NEEM and the Cuban neem project where significant advances have been made regarding neem production and utilization. We'll remain stewards to the earth, while serving the community. In the process we provide sustainable short and long term economic potential through diversified production while addressing issues of food insecurity, health and nutrition.
This is the normal focus we have on scale projects in sustainable community development. One that is productive until the neem seedlings reach maturity and harvest capacity. We will grow and harvest neem, an answer to global issues. The tree of a thousand and one uses. Grown where the highest quality neem is produced; the Pacific. NEEM SAVAII while bettering their community will make that a reality. This will become one of the largest and most productive neem projects dedicated to neem tree by product production in diversified Agroecological conditions. The neem tree and its by products is the foundation for NEEM as an organization and fulcrum to this Eco Community.

We propose a linear field based on NEEMs National Geographic Society and Kodak American Green ways award for "Funes Agroecological trail". In this case the linear field will serve a multiple purposes in Eco Tourism, food security, health, organic job creation, erosion control, water retention and a positive environmental impact. Since neem is not indigenous and prolific, controls will be placed as any orchard. Neem fruit is heavy, it cannot travel with wind like most tree seed can (Paolina is 10,000 seeds per ounce and has a 10 mile wind drop for instance). Harvest methods will capture fruit for expeller pressed neem oil and the residuals; neem cake, leaf and seedling production. Other indigenous oil bearing cultivars  complimentary to planting with neem for shade (coffee) will also be produced to maximize on production equipment and various harvest seasons. Neem leaf will be used for pest management of harvested crops. Most islands are co-dependent on edible oil import. This project would allow 75% edible oil (Palm, Coconut etc.) to be produced on island out of the neem season for full utilization of the expeller equipment. Through lopping and pruning neem wood will be made into Neem Bio Char providing carbon offset and another micro industry to support the project.

As an "Agroecological Diversified Agroforestry and specialty Crops" project neem trees will also be grown with complimentary; edible, medicinal perennials & annuals. NEEM Savaii will address in a sustainable way ongoing Eco Community, food security and provide the diverse revenue streams that are required to make the farm and project successful while the trees reach maturity.

Welcome – Afio mai (O le gagana e tasi e le lava)
NEEM SAVAII Fa'afetai
To request permission to use any material from this site submit your request via e-mail to the Copyright Clearance Center Inc. at www.copyright.com cc neem@neemtree.org. Intellectual property of the corporation, it's marks, licenses and documents is fully protected by copyright and trademark law, licensed and fully enforced by our intellectual property law firm.™