NEEM periodically accepts Urban Farm interns. Here is the announcement for Fall/Winter 2016/17 internship applications: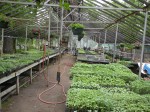 Location: Durham, North Carolina, Cuba, Bolivia and Samoa (2017)

(International internships require advance planning. Cuba carries a cost, Bolivia may unless home stay is available)

NEEM™ a sustainable Urban Farm and AgroEco Development organization replicating the Cuban model in Durham, NC, seeks interns to work closely with the NEEM Team. As an organization NEEM serves as a center of urban agriculture at our 11.2 acre FSA/USDA Organoponico NEEM. NEEM has projects established in individual, school, park and disused properties in Durham with 5 school garden classrooms, 7 community and 130 individual raised bed gardens (9000+ sq ft positively affecting 20 + urban acres) in Durham. These local urban farms provide food security, address obesity, early on-set diabetes, nutrition, break the fast food chain and provide capacity while promoting self-reliance. NEEM has placed volunteers/interns in Cuba, Kenya and working on the Navajo Reservation and Bolivia. We will add the NEEM Samoa for 2017 as an additional alternative. These are part of NEEMs mission in development of sustainable community with the farm as the fulcrum and agriculture as an honorable alternative profession. We utilize state of the art software for engineered projects and for data maintenance in effective sustainable farm management.
With the help of volunteers and our partners, NEEM has 11.2 contiguous acres that is Organoponico NEEM with nursery, gravity feed drip line irrigation, solar heat, well and Bennett Field, which is stepped on contour down to the Rice Paddy's (coming soon) and NAT Geo award winning Funes AgroEco trail. Organoponico NEEM is an off grid closed loop system without connection to utilities. NEEMs focus is the socioeconomically excluded in the most challenging neighborhoods globally; that is all we have ever done. Grow organic or sustainably produced foods for disadvantaged in the immediate neighborhood.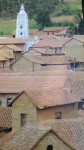 NEEM created and operates Agro Eco Pueblos developed in Sacaba, Bolivia. Off site projects are the communities once started. NEEM leads NEEM Brigades to Cuba, assist community in establishing urban farms and host's urban farm related workshops. NEEM is a cooperative farm and living laboratory you would like to be a part of.
NEEM is dedicated to providing its intern(s) with a unique local and global educational cutting edge experience in Agroecology, Eco Pueblos and sustainable community development utilizing new and old techniques. This is a significant opportunity to learn about the operation and management of an urban farm and nursery facility that grows soil and uses biological alternatives to chemical inputs. The intern(s) will learn the basics of an Urban Farm program, have opportunities in foreign exchange, as well as non-profit administrative skills. Interns learn that an urban off grid closed loop farm system is possible. For intern(s) with interest and experience, the responsibilities for this position may be expanded. This is our get connected by being dis-connected philosophy that works.
Responsibilities
The responsibilities of interns may include but are not limited to the following:
Provide Farm Manager with day-to-day operational support
Assist in basic nursery & farm  tasks
Manage the Agriculture Program established at our upcoming eco development projects (grow, harvest for those  socioeconomically excluded from organic low income neighborhood)
Work on diversified agroforestry and specialty crop project on our linear field – Funes trail
Experience diversified Agroecological systems from hydroponic to organoponic, solar, gravity feed, wetlands, forest and specialty crops cultivation in the urban environment.
Assist with building Organoponicos in the Durham community while expanding on the farm.
provide assistance in planning multiple phases of Eco Pueblos Qualifications
A demonstrated interest in Agroecology and sustainable urban agriculture/farming and sustainable community development
Highly motivated and capable of working independently without supervision
Reliable, trustworthy, and committed to working at least 20 hours/week
Capable of exploring funding resources and pursuing them
Responsible at keeping transaction records & handling money
Comfortable working in low-moderate income neighborhoods
Flexible schedule
Must be at least 18 years of age (fluent Spanish not required but a benefit)
Some basic knowledge and experience in agriculture, horticulture or nursery preferred but not required
Interested in creation of self sustaining Agro Eco Pueblos (Architects, engineers, alternative energy etc.)
Time Commitment
Part time temporary positions in 2016/17. Exact start and end dates are flexible. Should be able to work at least 20 hours per week. Must have a flexible schedule with some weekend work is necessary.
Compensation
Benefits include training in urban farm operations and free fall/winter vegetables. NEEM pays interns a stipend against work performed when funding is available. This is fund dependent. We are performance based. To date interns have helped find resources that allowed for a higher payment.  Sell to those in need, get involved, develop funding outlets and get paid. A cooperative living space may be available but not guaranteed. Other residual income outlets exist.
Global opportunity's in Eco Pueblos (eco village/cities/community) are separate and also cutting edge projects. Our interns have gone on to excellent positions offered as a result of work in this field.
To Apply Please send a resume, a cover letter, and three references (names and contact information) to neem@mindspring.com and mail to: NEEM, attn. Jeffrey Ensminger, 614 Shepherd Street, Durham, North Carolina 27701. E-mail is preferred (Please send everything as one document). Review of applications will begin in February.
"ALL FOOD THAT'S FIT TO EAT"
™
NEEM is a not-for-profit activist corporation with methods of operation that have the purpose of affecting public/private sector policies that impact human health, the environment, community and sustainability through promotion and education of effective, naturally occurring biological alternatives.
To request permission to use any material from this site submit your request via e-mail to neem@neemtree.org or directly to the Copyright Clearance Center Inc. at www.copyright.com.Intellectual property of NEEM.org and its partners is fully protected by copyright and trademark law.