NEEM™ is a "not for profit" leading Agroecology & Consulting delegations to Cuba with founders of the sustainable movement farmer to farmer & placing sellers with buyers & brokerage.
It's a Round Trip to Cuba & one way to go; with NEEM!
The allusive Pearl of the Antilles CUBA [read more…] or Watch this 

A WANDERING FEAST – Food, Art & the Farm
"I saw a country which by necessity, is leading the world in sustainable agriculture in reducing off farm inputs of pesticides, herbicides, and fertilizers and maximizing the use of forages. Soon after the year 2000, I predict that more and more countries will follow the lead of Cuba in sustainable agriculture. We can learn from each other."
1985 & 1995 MEEnsminger
Neem is the tree of a thousand and one uses, the village pharmacy; a natural solution to global problems. "NEEM™ as an organization uses Agroecological techniques in sustainable agriculture and community development. Environmental activism roots began in 1974 in Mystic, CT  with formation of the Citation Society, Pete Seegar and Greenpeace. We became Natural Environmental Ecological Management (NEEM) as an activist organization in 1996, and formally in 2009; with a reorganization as the legacy organization, NEEM in 2014. We facilitate NEEM projects, foreign exchange programs, place agricultural sellers with Cuban buyers (and brokerage) from our our 11.2 acre FSA USDA sustainable urban farm Organoponico NEEM in Durham, North Carolina. NEEM replicates the Cuban model. We sustainably produce for those socioeconomically excluded from organic. We take Agroecological approaches to "Sustainable Food Security" and self reliant community. We promote Urban sustainable agriculture as an honorable profession and the inextricable link to health, nutrition, environment, ecological farming and the cooperative model. Fulcrums to sustainable community.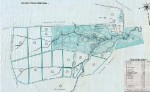 We are especially proud of SOLEDAD.  A foundation for preservation of the historic Soledad Estate in Cuba. Soledad became the Atkins Arboretum and then the Harvard Botanical Gardens that it abandoned in 1961. Soledad is now the Soledad Botanical Gardens in Cuba. The Soledad Foundation will preserve and digitize the Cuba/Atkins/Harvard research papers and promote preservation of the property with its significant ties to the U.S. Soledad is a fulcrum. The Finca Vigia of Tropical, Agroecological and environmental study with a focus on development in partnership through knowledge exchange the development of Cuba-U.S environmental policy.
Neem – "Neem, The tree of a 1001 uses, the village pharmacy and an answer to global issues. The cultivar that reminds you that there are biological alternatives to chemical inputs. Neem is a statement.
NEEM seeks to effect positive change, promote the numerous uses of "Neem Tree" by-products, and the philosophy of Agroecology as catalyst to understanding natural methods in the urban and rural environment. The existence of neem says to us that new technology is dangerous (GMO) and a threat to the food chain. Neem says no to Monsanto and groups that support disruption of nature and people through introduction of unnatural systems designed to profit off of people rather than people profit from the earth.
—
                                                                                                                                                                                 Jeffrey A. Ensminger, Founder                                                                                                                                    NEEM and the SOLEDAD Preservation Foundation
for development of Cuba-U.S. environmental policy
Credit card donations for NEEM and SOLEDAD


or PayPal (below @ 3.25%)

 "ALL FOOD THAT'S FIT TO EAT"™
NEEM is a start up 501(c)3 (pending) non-profit corporation with methods of operation that have the purpose of affecting public/private sector policies that impact human health, the environment, and community through promotion of urban farming, education in sustainable and Agroecological concepts with effective,  biological alternatives to chemical inputs and the farm as the fulcrum to sustainable community development.
To request permission to use any material from this site submit your request via e-mail to the Copyright Clearance Center Inc. at www.copyright.com.  Intellectual property of the above corporation is fully protected by copyright and trademark law.™